Blink-182 has trolled the eagle-eyed fans who often stir rumors around the band. One of the picture of their rehearsal pad has surfaced on the internet and fans have been trying to get a look at the setlist. However, if zoomed in, it reads what appears to be some songs they will not play, in an effort to troll fans:
"SHUT UP
BOXING DAY
JUST ABOUT DONE
STOP DOING THIS
NOTHING IS OFFICIAL
UNTIL ANNOUNCED"
You can check out the pictures below: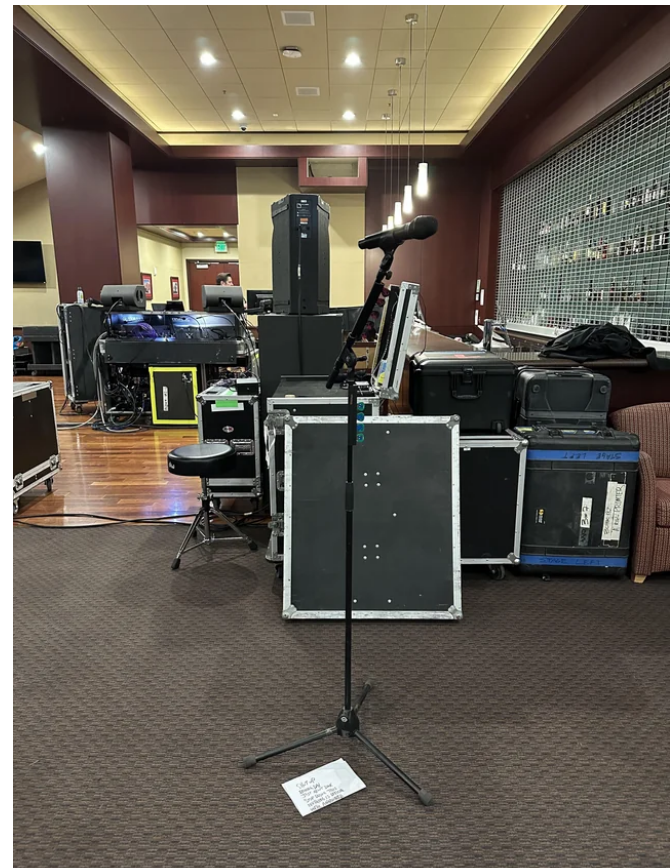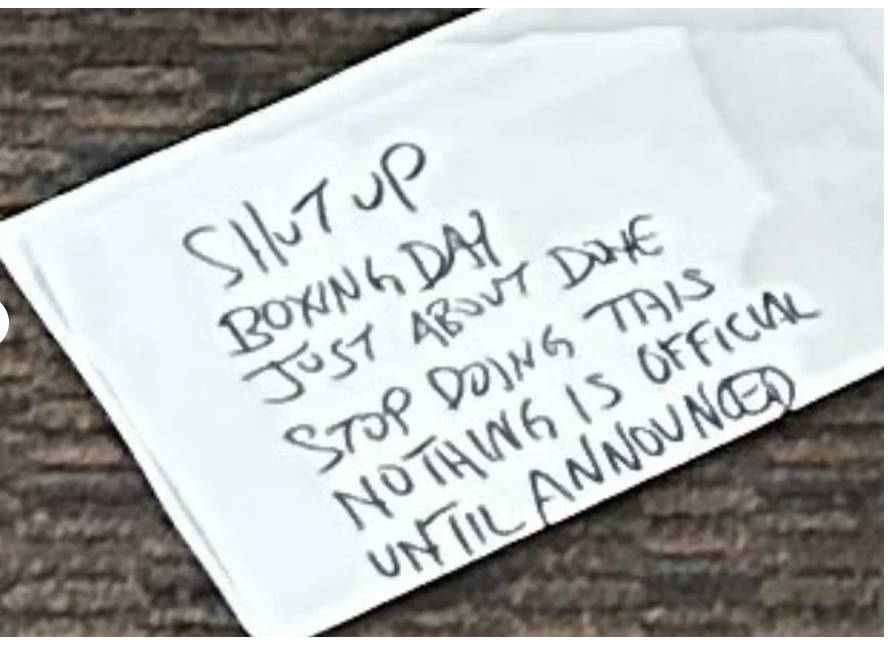 After uniting for the first time since 2015 to perform at Coachella last Friday, the punk rock band will return to the music festival for a headlining performance during its closing night.  The band's original members Mark Hoppus, Travis Barker, and Tom DeLonge graced the stage after being announced as part of the festival lineup one day before the festival was set to begin.
This time, their performance will take place on the festival's main stage on Sunday night at 9:20 p.m. Skrillex will also perform Sunday night.
Travis Barker's fan arrested
Meanwhile, a fan of Blink-182's Travis Barker has been arrested at his LA home after "ramming" a security gate with her car in and attempt to meet the drummer. Police arrested the fan after she tried to crash through the security gate of the gated community.
It has been noted that Travis was not at home at the time as he and his fellow band members are set to headline Coachella this weekend in place of Frank Ocean. It was reported that the woman was repeatedly turned away by security, after trying four times to get through before driving her car into the security gate.
TMZ reported that the woman was intercepted by Travis' private security team and held until police arrived on the scene and arrested her for trespassing. Police sources have said that the woman believed that she was talking with Travis on social media. The fan reportedly claims an online impersonator told her to come and visit the Los Angeles neighborhood, which is why she turned up – but it wasn't the real Travis she had been speaking to. Travis was rehearsing with Blink-182 at the time of the arrest. The drummer was on his way back home at the time but was urged by security to stay where he was until the situation was under control.